Employee training. SberUniversity celebrated its 10th anniversary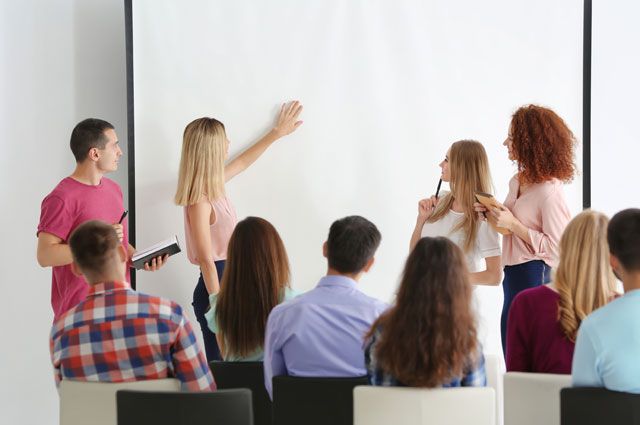 September 2022 marks the 10th anniversary of SberUniversity — an educational center that allows thousands of professionals to develop the competencies of the future and successfully shape their careers. As part of the anniversary events, an open day was held for clients and partners, to which entrepreneurs and managers of leading Russian companies were invited to the campus.
President, Chairman of the Board of Sberbank German Grefopened the business program, spoke about leadership in the modern world, motivation and team development, and shared the results of SberUniversity's work over the first ten years of its existence.
During this time, more than one million people have used the educational platform. Every year, more than 33,000 Sber employees study in full-time programs and more than 100,000 — online. More than 500 educational solutions from SberUniversity are available to employees, aimed at developing digital, soft and cognitive skills.
Based on market demands, educational programs are successfully developed on the platform, annually updated by 30-40%. Today, employees of more than 2,000 partner companies have already completed or are undergoing training. More than 40 programs and courses on leadership, digital transformation and management are available to managers and entrepreneurs. Over the past three years, the number of students enrolled in these programs has tripled.
340 teachers and experts speak at SberUniversity programs. The team has published more than 22 of its own books and analytical publications, and has also received more than 20 Russian and international awards, which confirm the status of one of the best educational centers in the country.
"I congratulate our team on the 10th anniversary of Sber University . Our university emerged as an urgent need, as an important tool for the transformation of the company. When we started our journey in terms of transforming a bank into a technology company, we saw that we radically lack knowledge in these matters, we lack a common platform for obtaining them, — German Gref said.
He noted that over a million people have already studied at Sber University in 10 years — unique programs were created in terms of scale and volume, and before that no one had ever done such programs.
«We always receive high appraisal of university programs not only from our employees, but also from partners. And I can't imagine the transformation of such large companies as Sber without such large-scale educational projects as SberUniversity», — Gref emphasized.
Rate the material