Thousands protest against Turkey in Iraq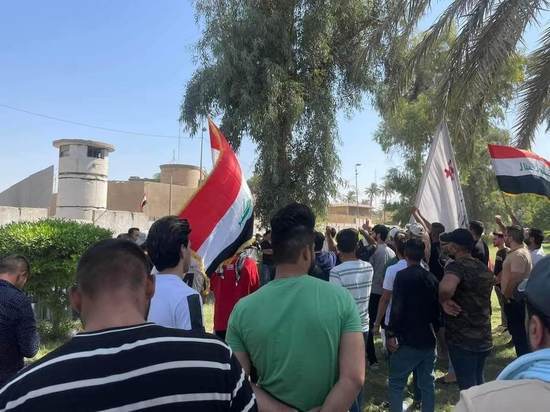 In Iraq, thousands of people took to the streets to protest against Turkey. The demonstrators accused Ankara of shelling tourist sites in the city of Zakho and demanded the immediate withdrawal of Turkish troops from the country. At night, angry protesters attacked Turkey's visa application centers in the provinces of Najaf, Baghdad and Kirkuk.
They wrote "Erdogan is a killer" on the walls of the institutions. In the evening, activists planned a number of more anti-Turkish actions in Iraq, the Directorate 4 Telegram channel writes.
In total, nine people died during the strike, including. one year old child and two teenagers. Ankara denies any involvement in the shelling, noting that the Turkish Armed Forces never strike at civilian targets.