World leaders congratulate Macron on victory
World leaders began to congratulate Emmanuel Macron on his victory in the presidential election in France.
Macron in the second round of elections after counting 74% of the votes is gaining 54.21%, his rival, the leader of the "National Association" (former name «National Front») Marine Le Pen— 45.79%.
Thus, German Chancellor Olaf Scholz wrote on Twitter that he was glad to continue cooperation with Macron. "Your voters today expressed their strong commitment to Europe", — he noted.
British Prime Minister Boris Johnson, in his congratulations, called France "one of the closest and most important allies." Great Britain. "I look forward to continuing to work together on key issues for our two countries and for the world," — he wrote on Twitter. He published a similar message in French.
Italian Prime Minister Mario Draghi called Macron's re-election "great news for all of Europe" and expressed readiness to continue working with him for the benefit of the citizens of the two countries across Europe. "Italy and France, together with all partners, are committed to building a stronger, more cohesive and more just European Union capable of being the main actor in overcoming the great challenges of our time," says on Twitter Palazzo Chigi— the official residence of the prime minister. Among them, he named the Russian military operation in Ukraine.
"I look forward to continuing our excellent collaboration. France and Europe will move forward together,— wrote European Commission President Ursula von der Leyen on Twitter. European Council President Charles Michel noted that "in these turbulent times, we need a cohesive Europe and a France fully committed to a more sovereign and more strategic European Union."
Supplementing
Read on RBC Pro Pro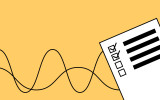 The Age of Discovery: How to Plan Demand and Procurement in Conditions of Uncertainty How To the development of surgical instruments made an immigrant a billionaire Articles Pro IT companies on suitcases. Will support measures help stop their departure? , videos and recordings of programs on our RuTube channel