Korotchenko announced the imminent solution of the Ukrainian issue "by the toughest methods"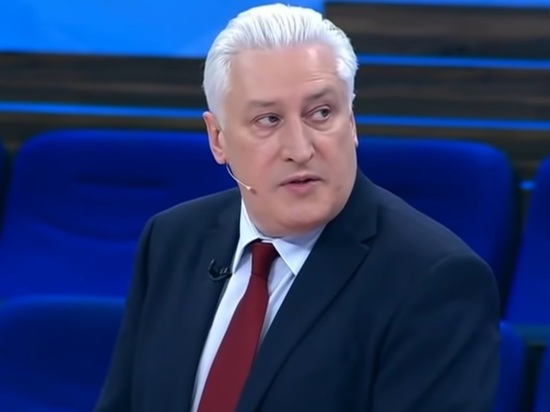 Igor Korotchenko. Photo: Frame from video.
The editor-in-chief of the National Defense magazine, military expert Igor Korotchenko, during the 60 Minutes TV program, said that the refusal of the United States and NATO to fulfill Russia's main demands for security guarantees unties Russia's hands, primarily in resolving the Ukrainian issue.
"What were these negotiations for? Only for one thing. To legitimize Russia's further military-technical actions," the expert unexpectedly stated and thanked the United States for "formally legitimizing the solution of the Ukrainian issue in the first place by any, even the most stringent methods."
>
Korotchenko noted that, apparently, the Americans themselves do not suspect that in fact the negotiations were successful, since they untied Russia's hands.
"For us, it is an axiom – when a fight is inevitable, and it is inevitable , we must strike first," Korotchenko noted belligerently.
He added that Moscow recognizes the sovereignty of Ukraine, but cannot allow it to become a springboard for an attack on Russia.
"And the issue will be resolved in the very near future. Tough and prompt," Korotchenko warned.
He also suggested that the Kremlin had long calculated the outcome of these negotiations and did not count on the prudence of the United States and NATO. But the meetings were necessary in order to officially state their demands and receive an official refusal.
"The Americans lived up to all expectations and behaved unreasonably. For Ukraine, this could be fatal," Korotchenko said.
Expert suggested what could be the next steps of Russia. According to him, Moscow can sign an agreement with Donetsk and Lugansk on creating a joint security space. After that, the Russian military will be ordered to ensure the protection of Russian citizens in the DPR and LPR.
"There are a lot of options without direct hostilities. The consequences will be much more devastating than from the notorious invasion," Korotchenko added.